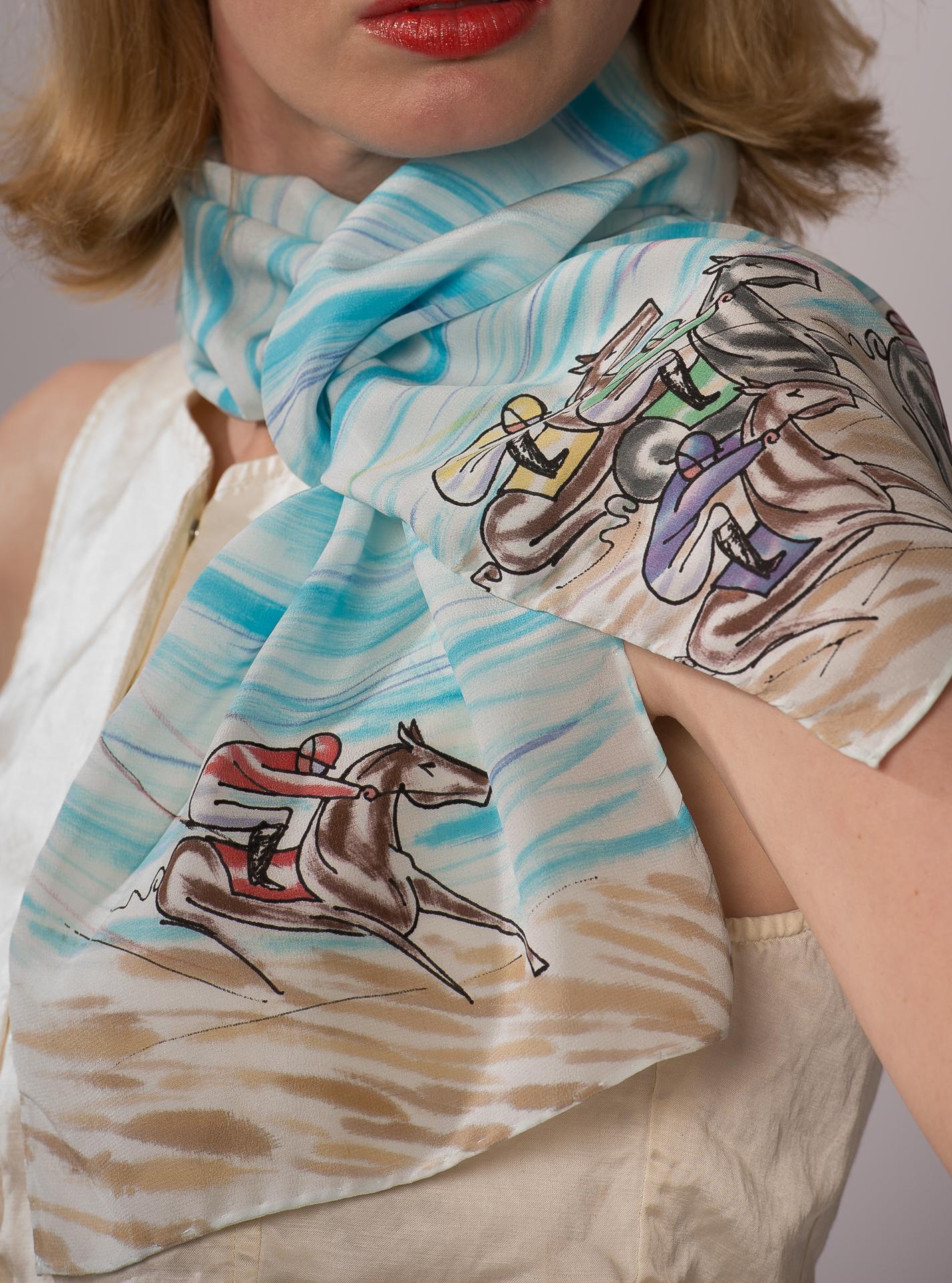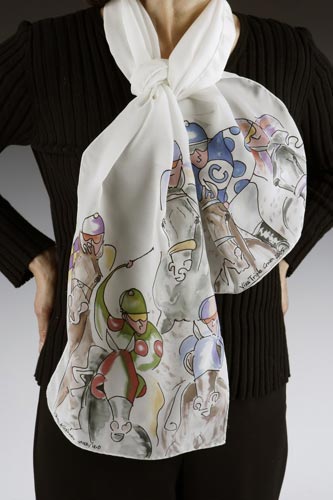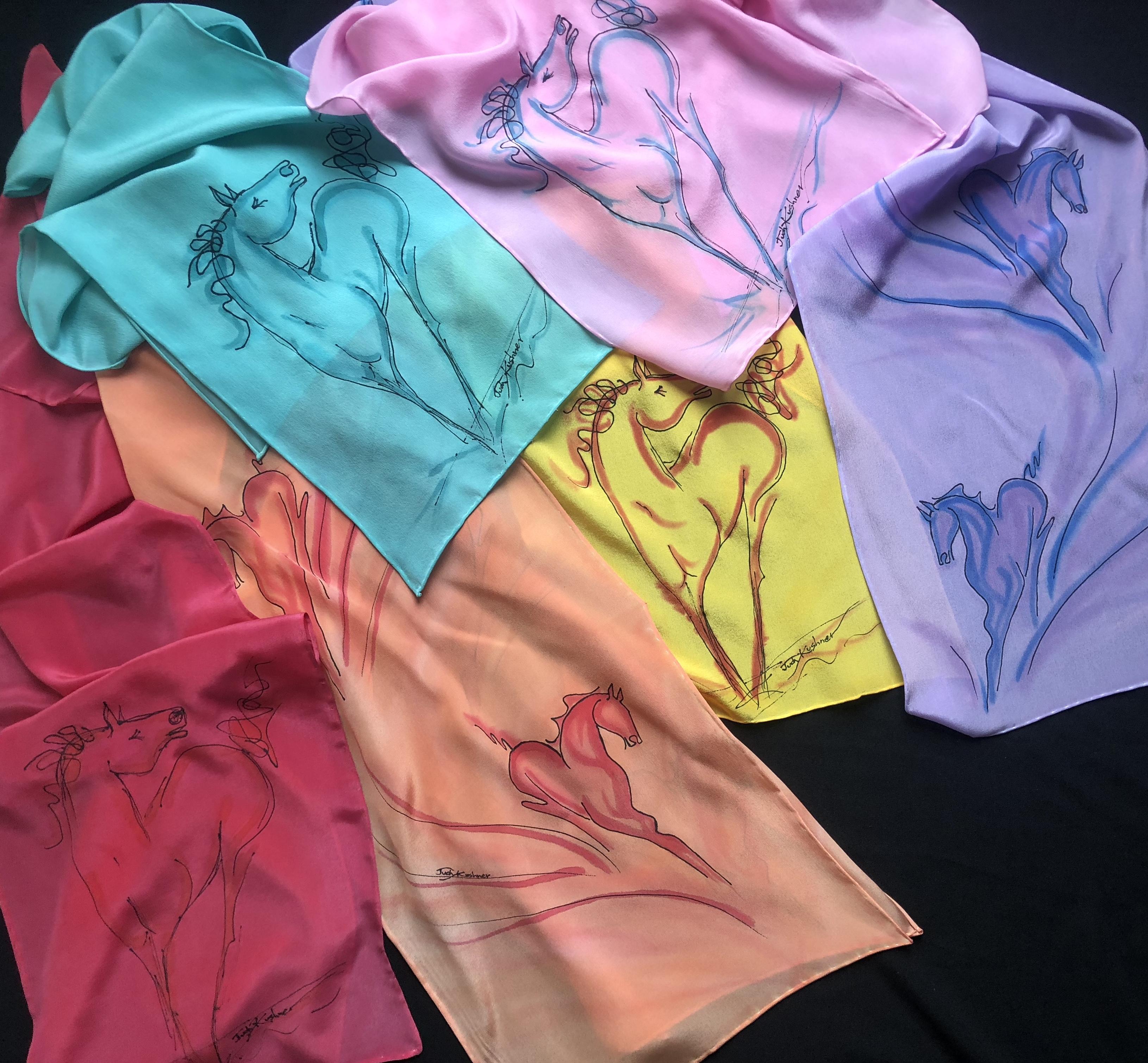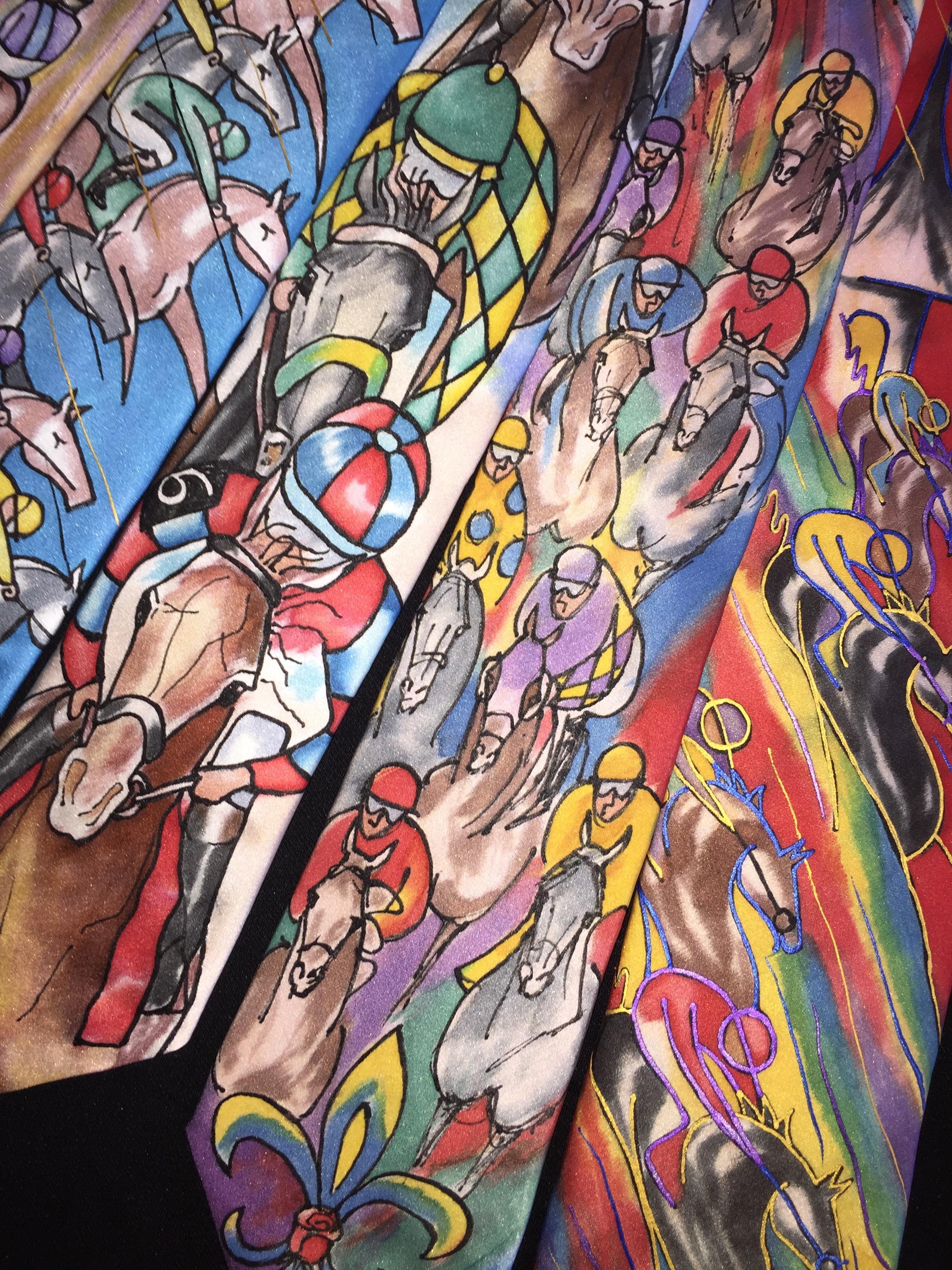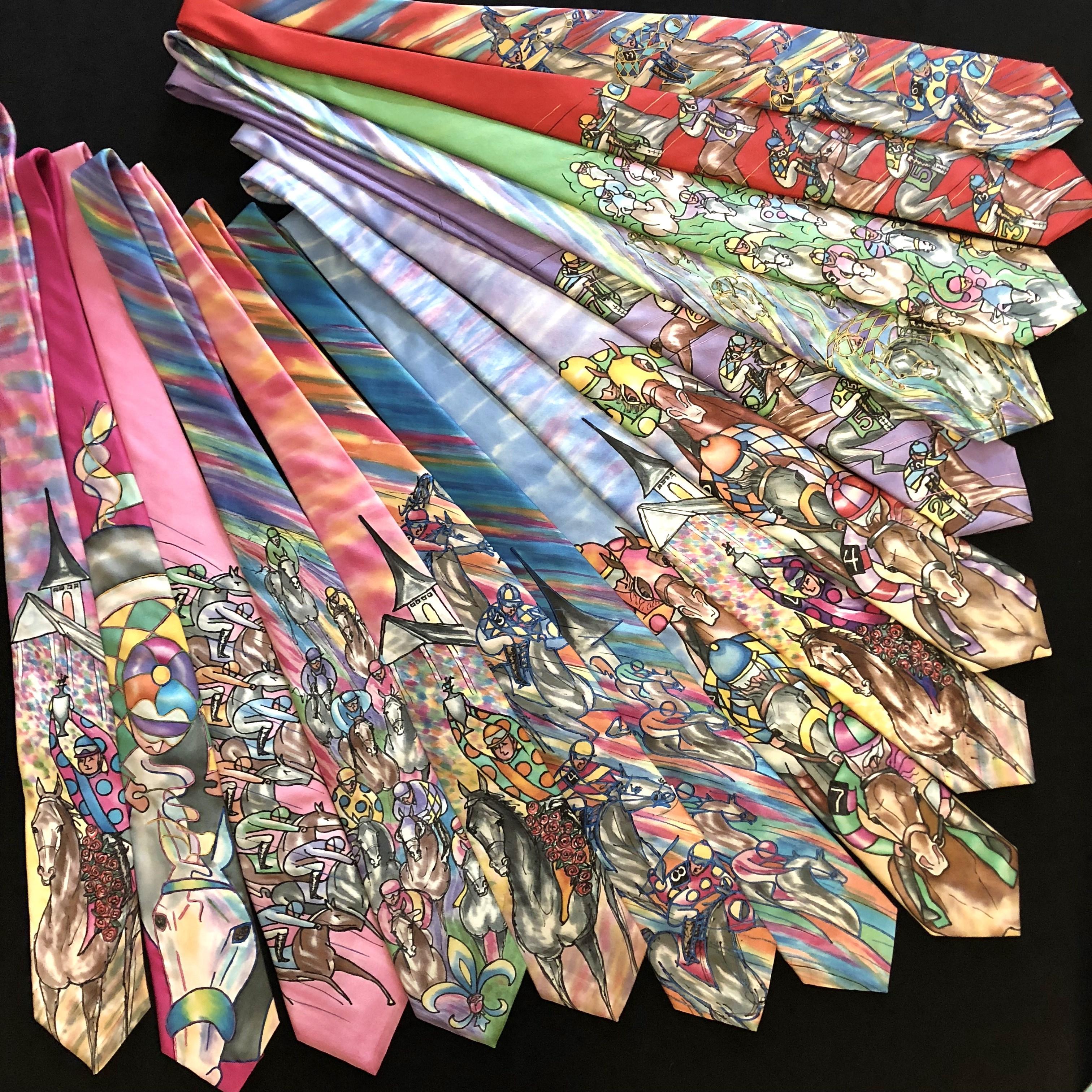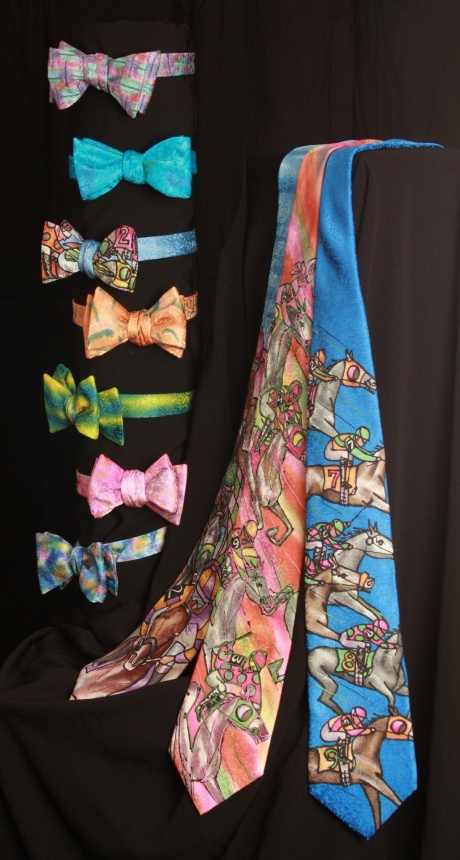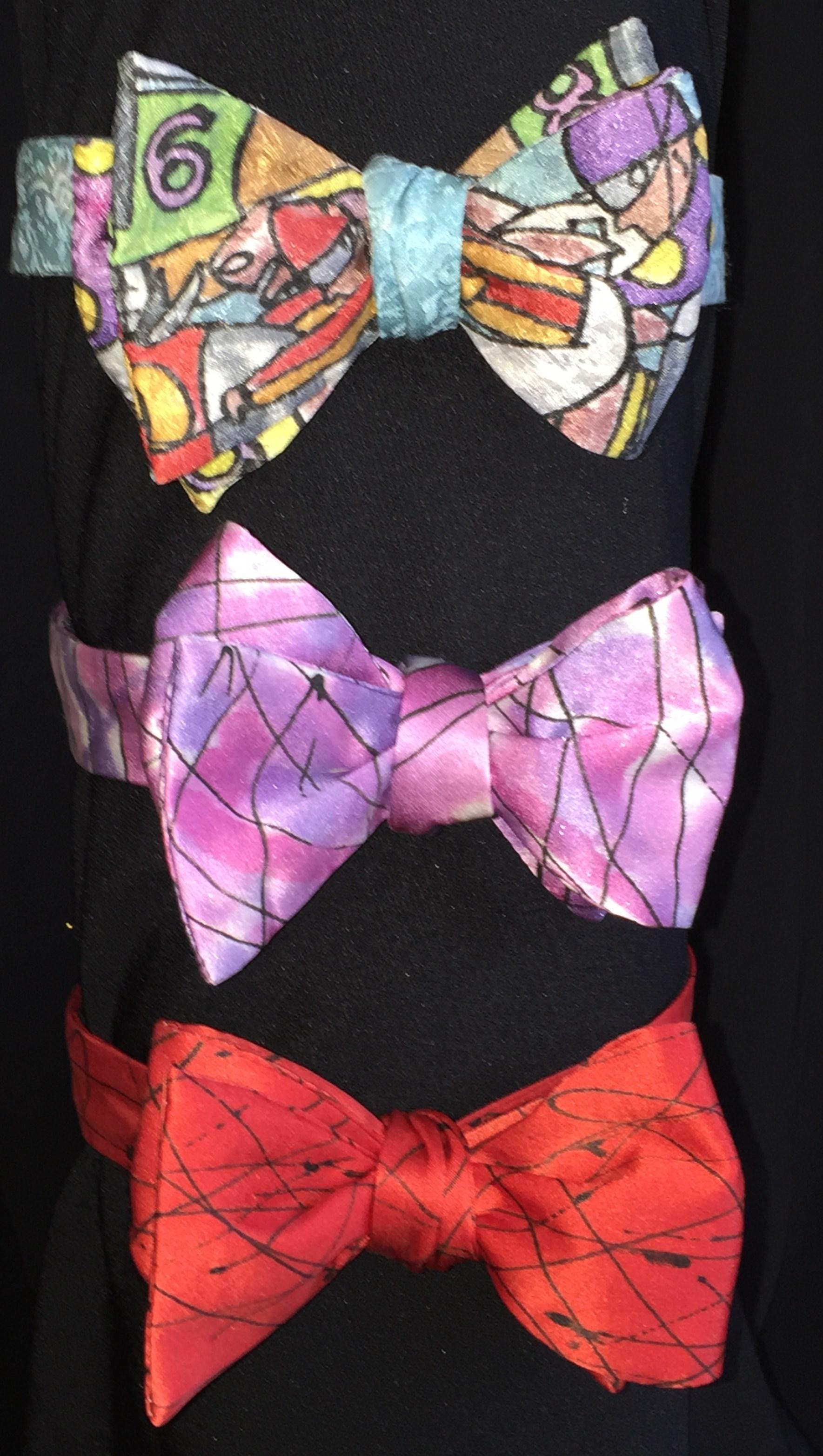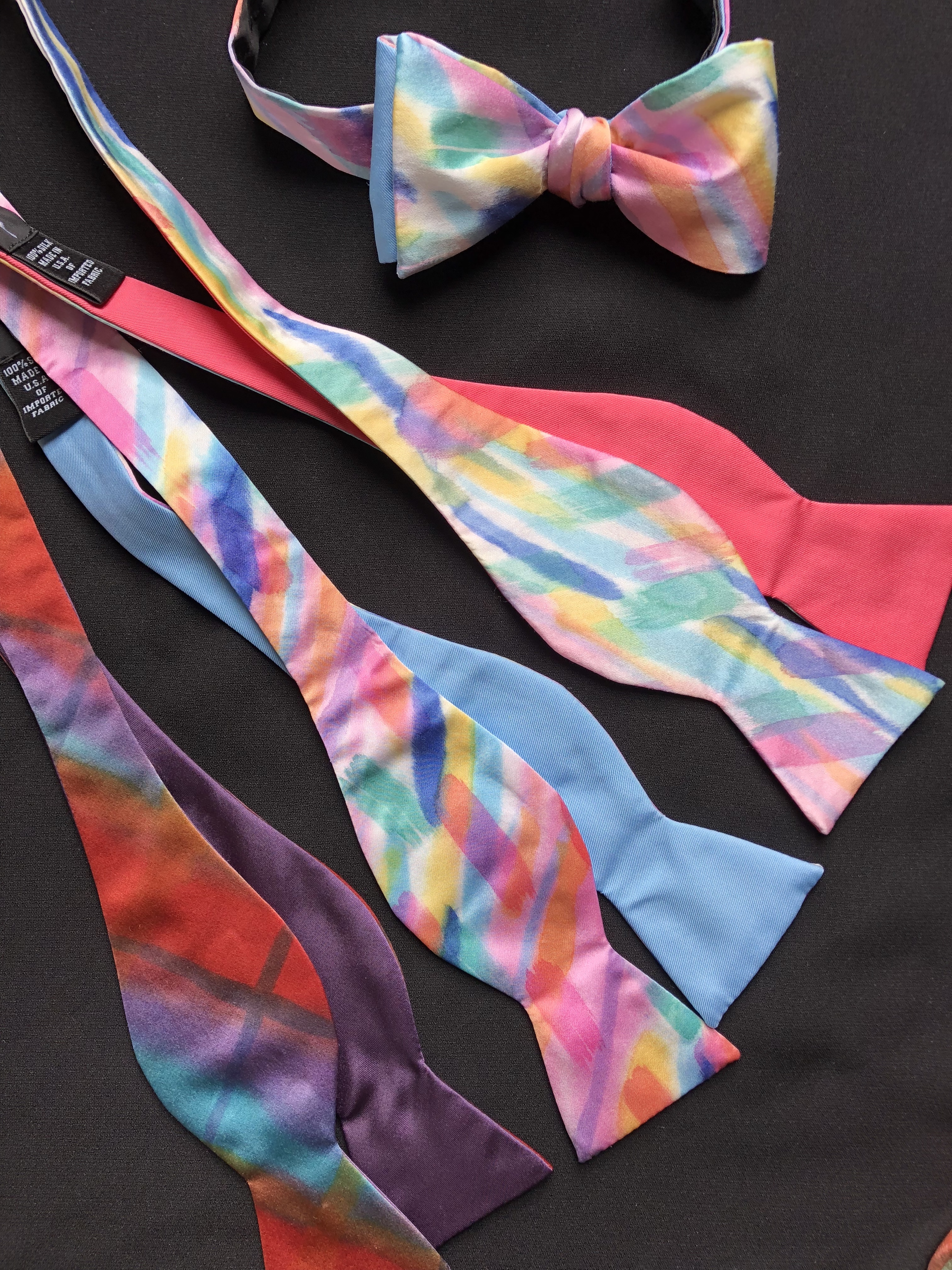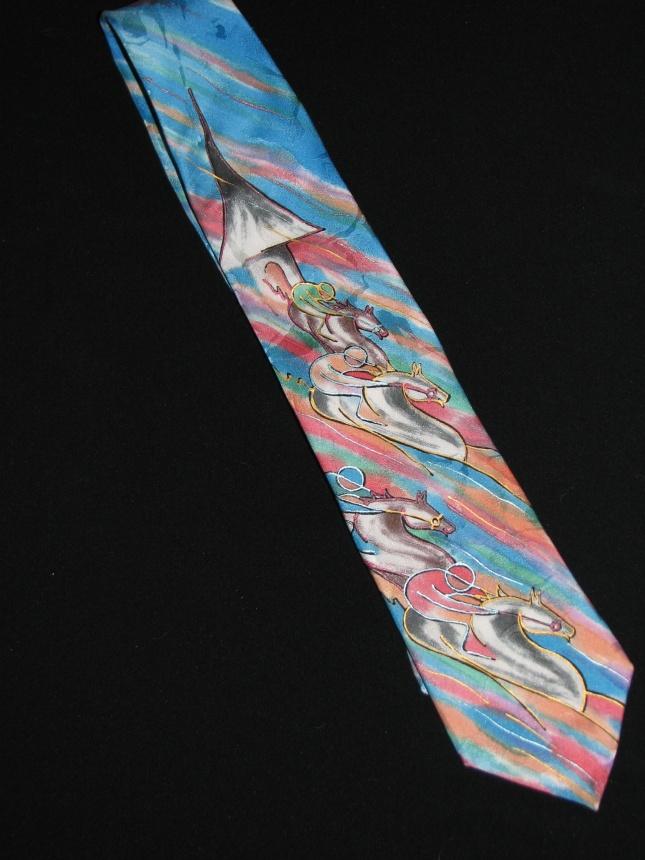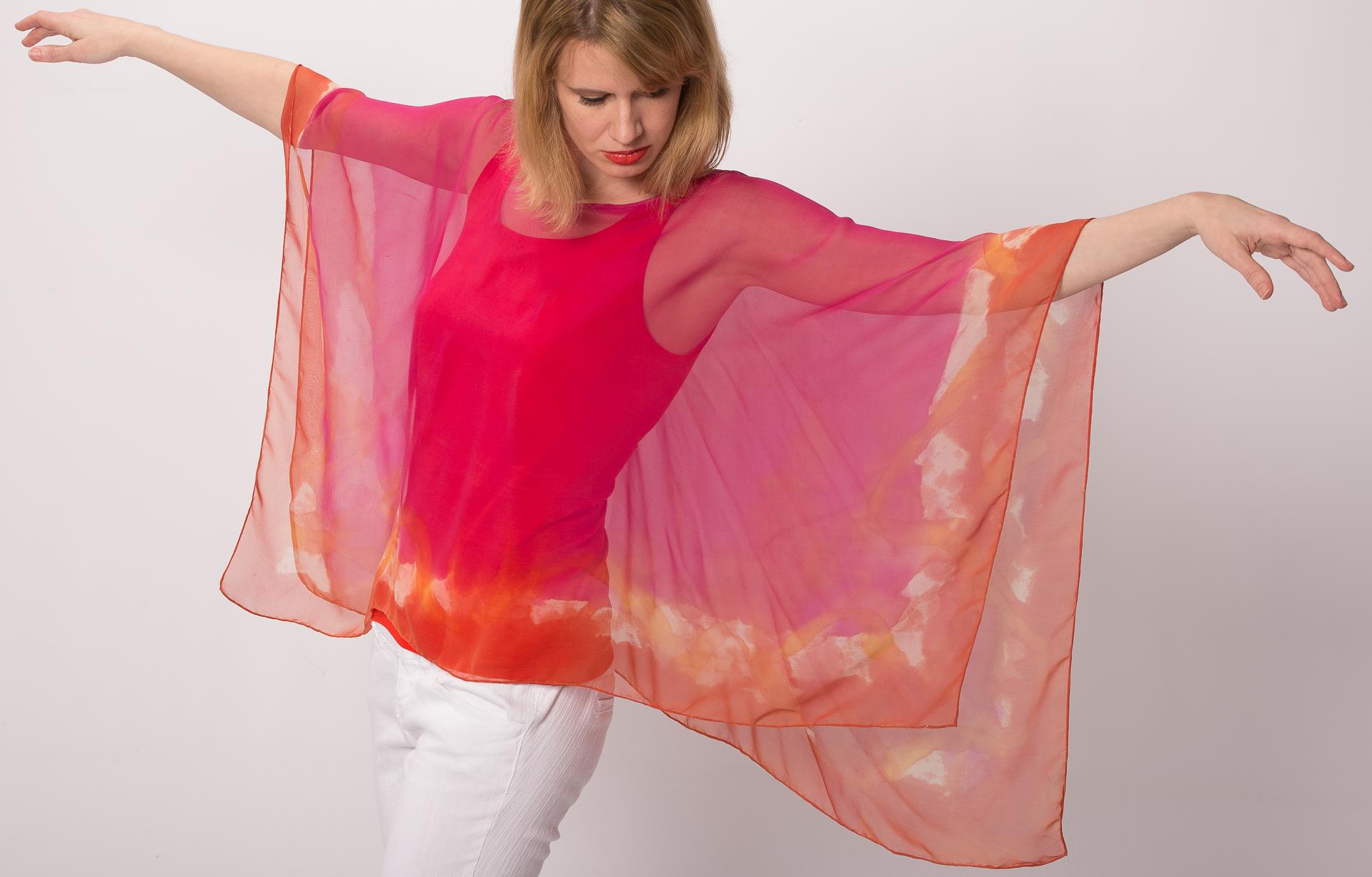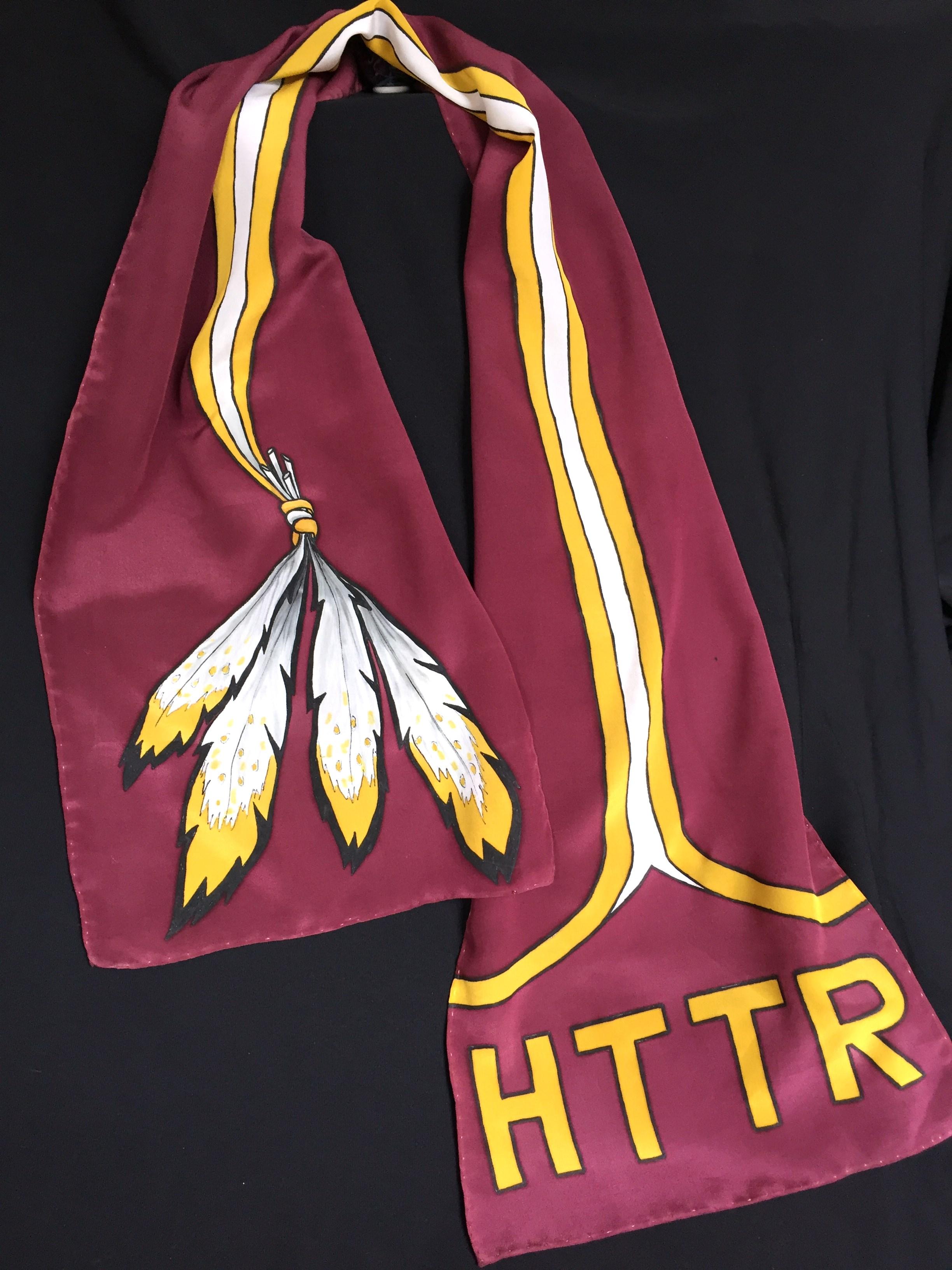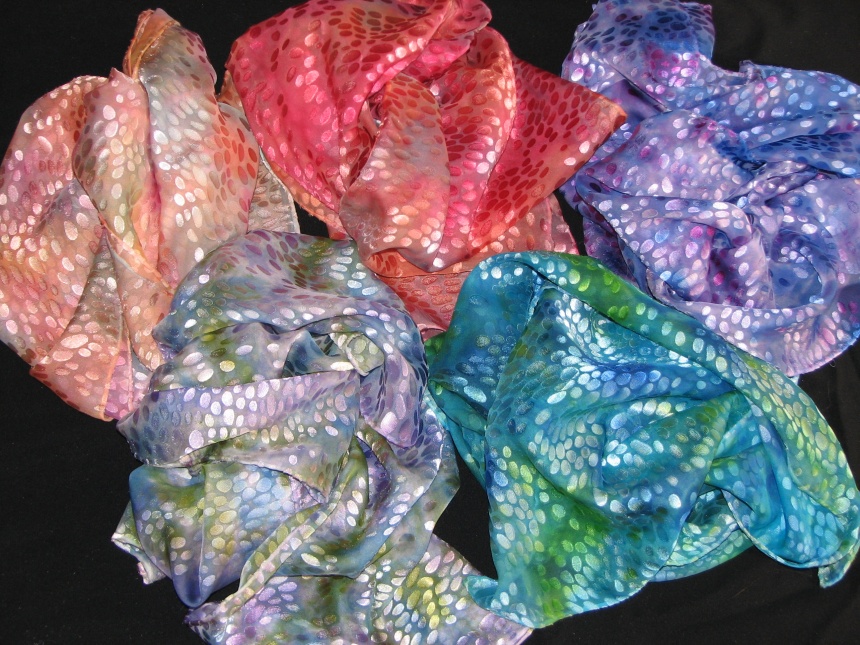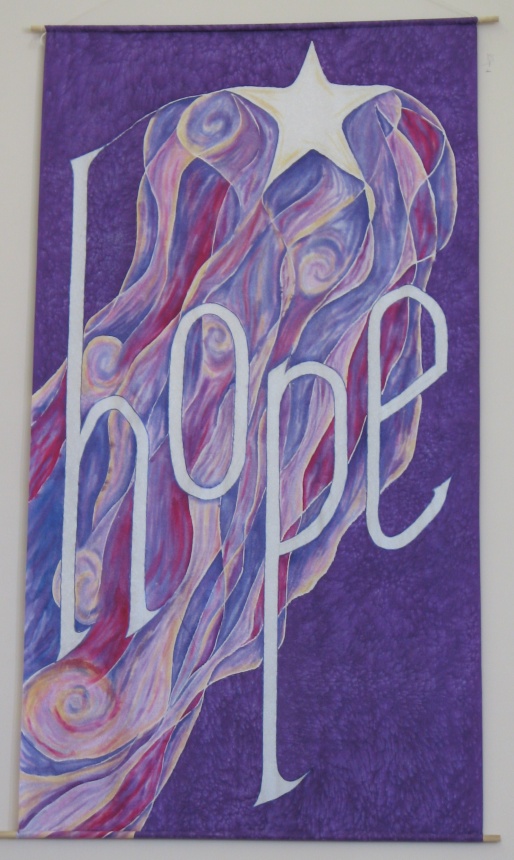 Over the past ten years I have developed my technique in silk painting. My figurative and abstract paintings are sewn into wearable art. I begin with a pencil drawing appropriate for loose, flowing fabric. The pencil drawing becomes a template I trace onto the silk using resist. Besides defining the image, the resist serves as a dam to keep the fabric dye with which I paint from flowing outside of the outlines.Fabric dye pigments are combined to create colors appropriate for each design. I paint the most detailed portion of my design first. Then, the fabric is stretched onto a frame to paint larger areas.Once the silk is painted, the dye is set to make it colorfast and washable by immersing it into a chemical solution or steam setting it. Then, to finish the process, the silk is washed using a mild detergent, blotted to remove excess moisture, and ironed on the reverse side. Once colorfast, the fabric is sewn into neckties and women's wearable art.
My love of the Bluegrass State and its splendor is depicted in my work. Favorite themes are festive thoroughbred racing scenes and serene wildflowers and nature. I also create seasonal designs and colorful abstracts.
I have had numerous commissions for gifts from corporations such as Visa USA, Yum! Brands, Inc. and Alltech. These include commissioned neckties and scarves for Kentucky Derby winners Funny Cide and Smarty Jones and corporate gifts for the Alltech 2010 FEI World Equestrian Games. Additionally, the State of Kentucky honored me with a commission to design an ornament that adorned the White House Christmas tree.